Remember the television show The Wonder Years? Of course you do.
Here's what Web 2.0 can learn from the Wonder Years. Kevin's friend Paul Pfeiffer provides a blueprint for Web 2.0 success.
See, it's undeniable that Paul, played by Josh Saviano, was a true geek.
He covered all of the late 60's equivalent geek requirements. And, lucky for your web 2.0 venture, he provides a roadmap for success. How? Let's step back for a second.
Now that Josh Kopelman has popularized a well understood thought, 16.2 % of Web 2.0 understands that initial success doesn't equal long-term sustainability and growth.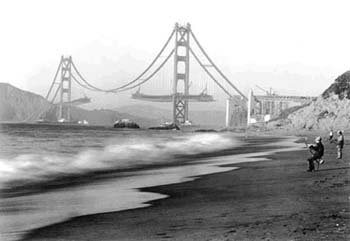 What entrepreneurs still don't truly grasp is the challenge they face immediately after being Techcrunched.
It's a standard chasm problem between early adopters and the early majority.
Except it's not.
The world is different – the changes that positively impacted post-bubble internet start-up strategy have resulted in a very real, very large, negative change: the chasm has grown.
The thing that made Web 2.0 successful to-date is the single biggest challenge to crossing this enlarged chasm: geeks.
The challenge is immense – just try to question and test everything you believe to be true. About business. About early success. About customer feedback. Everything.
That's the challenge. And here's where Web 2.0 can learn from Paul.
Uber-geek Paul did what every web start-up in the chasm needs to do: Paul down-geeked. Simple to say. Practically impossible for a geek to do.
But Paul pulled it off.
He questioned everything. He challenged beliefs.
And after a brief stint as a rock star
Paul finally crossed the chasm to become…
The chasm is wide and the challenge immense, but the potential of Web 2.0 is huge. The reward for understanding the challenge and down-geeking in order to cross the chasm is even greater.
And this may be the best opening for a tv show ever.